DGPS Survey
Differential Global Positioning Systems Survey
DGPS Survey achieves higher positional accuracy by making use of the differential capabilities of two GPS antennas linked by a radio signal. We use latest and efficient differential GPS equipment or DGPS instrument for DGPS survey procedure.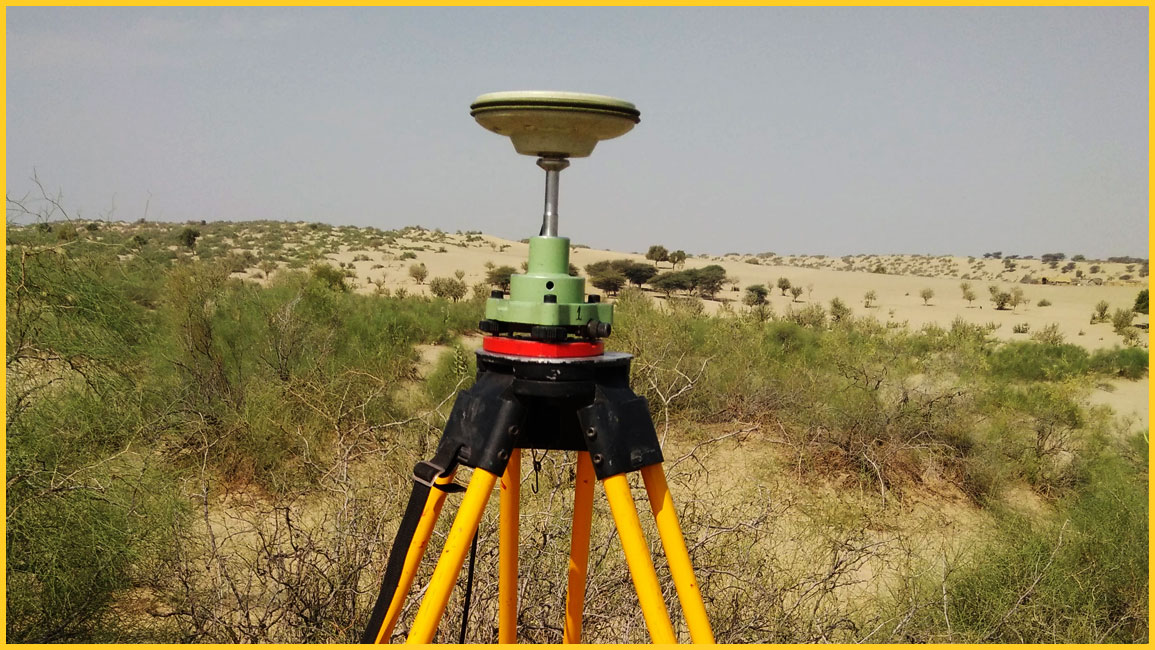 Differential GPS working principle is:
Distance from minimum 4 satellites determines position,
Signal travel time from satellite to antenna determines the distance
Calculation by base station is difference between the specified coordinates of its location and those indicated by the satellites,
This difference continuously broadcasts a signal to the DGPS receiver or rover by the station,
This same difference accurately determines its location by the rover.
DGPS Advantages:
Real time data,
3D survey results,
24 hours availability,
Worldwide coverage,
Not affected by cloud cover, & Higher accuracy.
DGPS Applications:
Control establishment and densification,
Topographic surveys,
Azimuth determination,
Collar pick-ups (X;Y;Z)
Positions, lines and levels setting-out.